The smaller bedroom of the two, which looking at the front of the cottage is on the left, also has the same large window giving an equal experience as the larger room.

The same security is also on the large window, to give you peace of mind. Metal shutters allow you to leave the windows open at night enabling you to sleep without any worries.

This room all so has the ceiling fan to keep the bedroom cool and ventilated on those hot nights.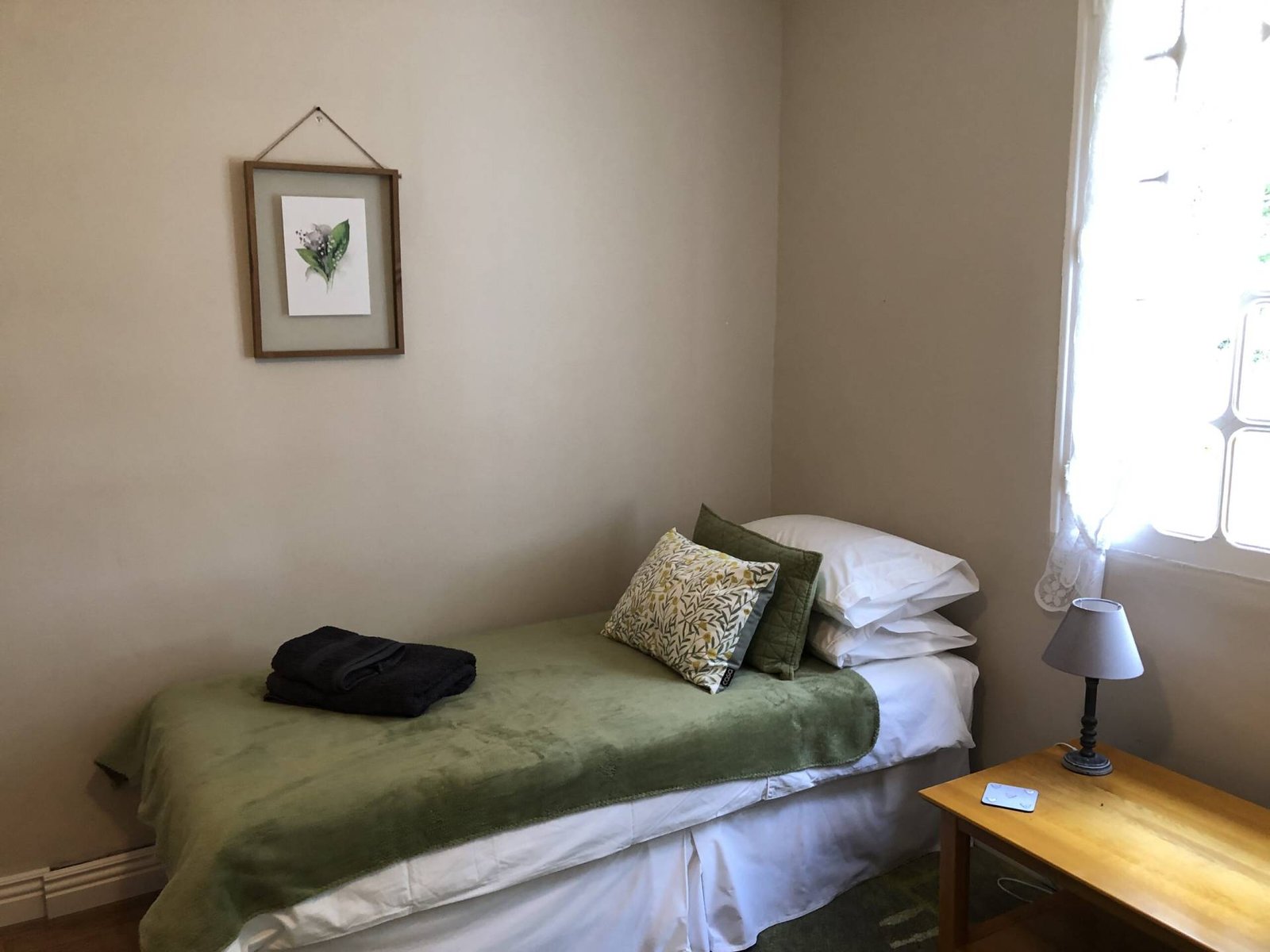 2 single beds with fitted sheets for comfort and ease of making with snug duvets for those colder nights.
5 drawer chest to keep clothes and items neat and tidy.
A bedside table that sits under the window with 2 individual reading lights .
Wall mirror just in case you need to check your self out.
And…. the all important item… including laundry storage for those tidy people in our life.